Image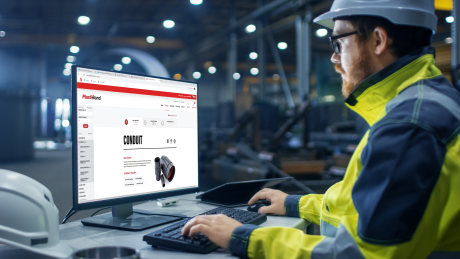 Question
Hey Chris, I am getting ready to put together a submittal package. What tools are offered to aid in this process?
Answer
We have two tools available to help accomplish this: MyCatalog and Quick Submittal.
Both systems are online tools that make submitting, specifying, and quoting faster and easier than ever. Designed with PVC coated conduit & fittings users in mind, Quick Submittal and MyCatalog enable distributors, contractors, and specifiers to eliminate time-consuming, repetitive tasks in assembling submittals and RFQs.
MyCatalog is great for users who want a routine personal library and repeatedly use the same products. This system is great for those who want individual cut sheets specific to a product by size. MyCatalog also offers the ability to create a detailed cover sheet with your submittal package as well as add-ons such as SDS sheets, installation re-certification information, and Chemical Resistance Charts. Users create and manage their own catalog using the familiar search and filters of the product index. This provides easy access to the user's most frequently specified products.
MyCatalog's key benefits are:
Find a product quickly using powerful search and sorting tools
Create and manage a customized catalog of frequently used products
Prepare a Request for Quote, a Submittal or both from one BOM
Store submittals in your account for 30 days
Registration is free and simple and gives the new user immediate access to the system.
Quick Submittal allows you to quickly and easily generate a combined submittal package by product families without individual product size cut sheets. Quick Submittal offers a simple one-page selection and can be completed with a few simple clicks. Cut sheets by product family include information such as family part numbers, features, and technical specifications.
Quick Submittal's key benefits are:
No need to set up an account or remember login information.
Fast and easy process, complete with a few clicks
Submittals are emailed to provided email address and available to access for 30 days  
Users can access MyCatalog and Quick Submittal from anywhere with a dependable internet connection, using almost any device.