Proper installation ensures the best service life for a conduit system. PVC coated conduit should be treated as a system providing the best available exterior and interior protection against corrosion.
Plasti-Bond offers an array of tools in order to assist during the installation of PVC coated raceway systems. By using tools specially designed for PVC coated conduit, installers minimize the risk of damage to the PVC coating during installation. Using standard tools which have not been modified could cause coating damage, resulting in unnecessary costs.
A Successful Installation Starts with The Right Tools for The Job
With the Spin-It, Plasti-Bond can be tightened much faster than with conventional tools. Because the Spin-It never touches the coating, damage to the conduit is eliminated.
Image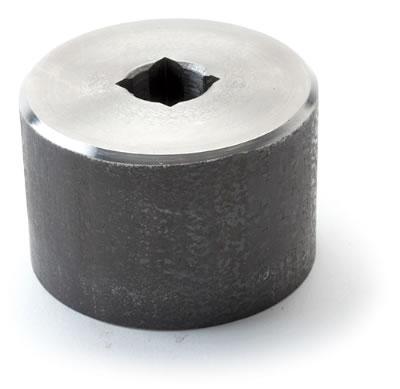 Plasti-Socket is a plastic encapsulated 3/8" drive socket for use with the square encapsulated U-Bolt and beam clamp nuts used in the PlastiBond conduit support system. The Plasti-Socket helps avoid coating damage from metal sockets, pliers, or wrenches.
Image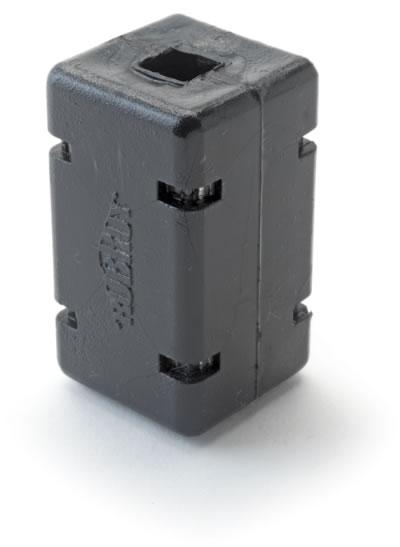 Z-Wrench features extra wide jaws that spread the clamping force, enabling the tool to grip without marring the surface of the conduit. The "V" shaped upper jaw allows Z-Wrench to accommodate a wide range of conduit sizes. Shallow grooves in the upper and lower jaws provide an excellent grip.
Image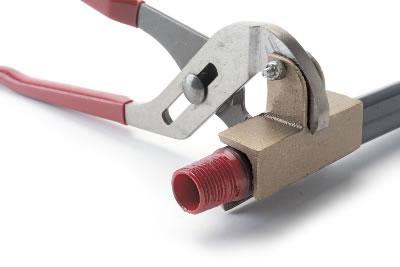 JAWS 3 are a set of aluminum-nickel-bronze vise jaws designed to replace the regular jaws in a RIGID #23 or #40-A pipe vise. They completely protect the exterior coating from damage caused by the vise jaws when cutting or threading.
Image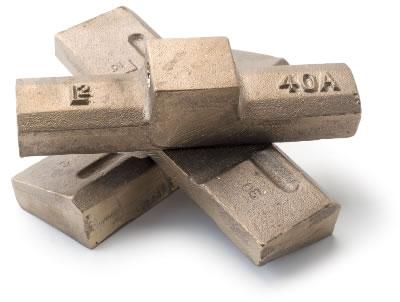 Half-Shell Clamps are designed to cover a large surface area when clamping conduit, especially in a chain vise. This allows for a strong grip without damaging the exterior coating.
Image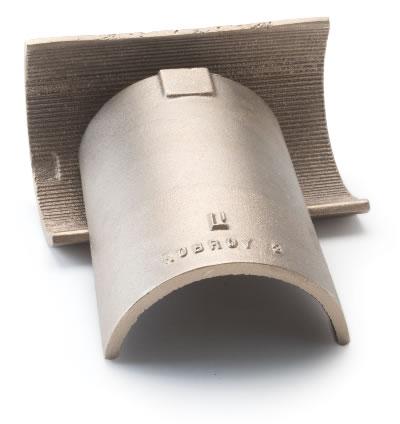 The Plasti-Bond Hickey is a special bending tool with a 40 mil PVC coating which reduces the possibility of damage during conduit bending.
Image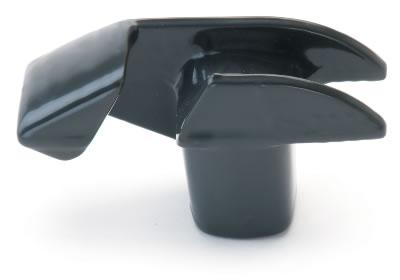 The PVC Coating Repair Kit is a UL recognized two-part epoxy capable of bonding to PVC and steel or aluminum substrates. It includes all necessary tools in order to repair the damaged area and is dark gray in color.
The referenced media source is missing and needs to be re-embedded.
Plasti-Bond REDH2OT Touch-up Compounds
Plasti-Bond REDH2OT Touch-up Compounds are available to repair minor damage to the interior urethane or exterior PVC factory coatings. The exterior PVC touch-up compound is gray and available in a 12 oz. aerosol can and a pint can with brush-top applicator. The approved thread compound is available in a pint can with a brush-top applicator.
Image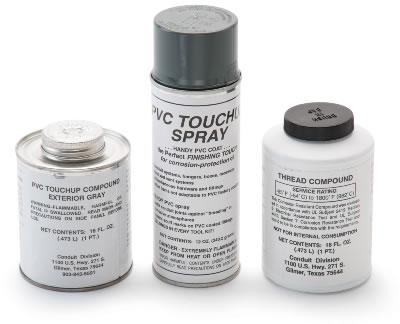 Robroy Stainless Rod Stripping Tool
Robroy Stainless Rod Stripping Tool is used to safely and efficiently strip the coating from Rocket Rod or PVC coated all thread rod exposing the desired length of exposed rod required for installation.
The referenced media source is missing and needs to be re-embedded.