Image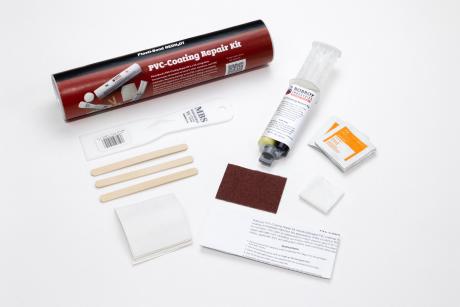 Question
Hi Chris! I know you've discussed a few ways to repair PVC coating on in-service conduit, like the PVC Touch-Up Compound and the PVC Coating Repair Kit. What's the difference between them?
Answer
Good question! The touch-up compound is intended for minor nicks, cuts, and abrasions to the outer surface of the PVC coating. It does not adhere to bare metal, and should only be applied to a small surface area.
The PVC Coating Repair Kit is intended for conduit lines that are in service, and was developed using a custom-formulated UL-recognized two-part epoxy capable of bonding to both polyvinyl chlorides and steel or aluminum substrates. Once the epoxy is completely cured, it is resistant to water, gasoline, and other petroleum products. It is important to note that the kit is only for use in the case of small repairs caused by unavoidable damage to PVC conduit systems. It should not be used to repair damaged areas with a surface area greater than four square inches.