Image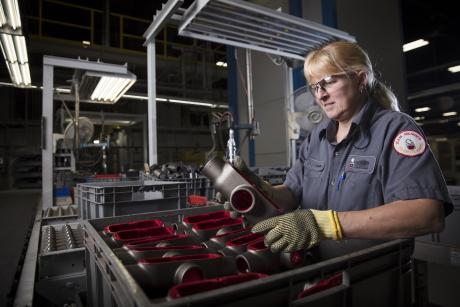 Question
Hi Chris, I am needing to order a coated part that isn't in your traditional catalog. What steps should I take to get the part ordered?
Answer
We have been coating products for nearly five decades, and because of this experience, we have found that even though most parts can be coated, there are exceptions based on impact of functionality or standards conformance.
For special part orders, we require that you list the manufacturer's name and catalog number of the raw material to be coated on your bill of material. We require this part number for two reasons:
1. Specials are non-cancellable and non-returnable, so we want to make sure we are supplying you with that you actually need.
2. Depending on the part, there is a possibility that tooling will have to be made specifically for it, which would add to the lead time. We want to make sure that we can produce a quality part within the time frame specified.
Don't hesitate to reach out to csr@robroy.com if you have any questions about whether or not a part you need can be coated. We're dedicated to your success, and will work with you to get you what you need!